How It Works
ActiveLit provides you with a safe, private, curated area in which to play and create text adventure games and interactive fiction with a group or class. After setting up each of your students or group members with their own login, they can access your ActiveLit area from anywhere - on your own premises or at home. They can play and create their own games and stories directly in the browser, with no need to download any software.
---
Setting Up
To get started, sign up and request an account. ActiveLit is free.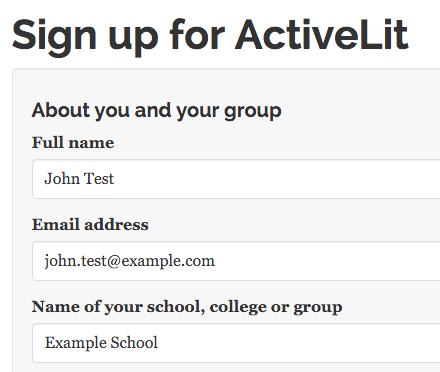 You'll receive an email when your site is ready - usually within a few seconds. This will include instructions for logging in to your admin area.

The admin area lets you add members to your site. It also shows you the web address where they can log in - it will be something like activelit.com/yourschool. If you have a large number of users to set up, you can email us and we'll import them for you.
---
Playing Games
Choose the games you want to display to your group. You can choose any game from textadventures.co.uk. It is easy to search, and you can also browse by category.
Clicking the game name shows you the description of that game, where you can play it and also jump to the listing at textadventures.co.uk to see the reviews and comments.

Once you have chosen the games you want to display, you can customise how they are shown.
You can choose which order they appear in, and you can also give them your own description - for example, to set a particular game as homework.
When group members log in to the area, they will see the list of games you have selected.
They can click on the game to view your description, and play the game in their browser.
After playing a game online, if the game has transcripts available (indicated in the Admin area by an icon), then as the group administrator you'll be able to see the game logs in the Reports area.

---
Creating Games
Group members can build their own interactive stories online using Quest, our easy-to-use web-based software.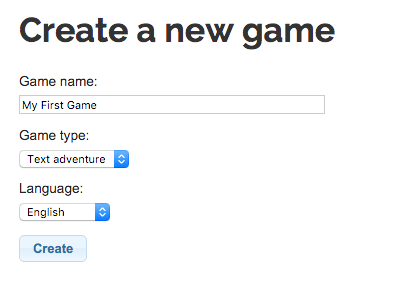 When they've finished creating their interactive story, they can publish their game to the area to share it with other group members.